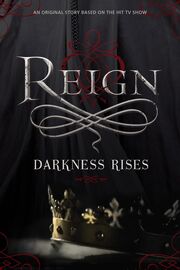 Darkness Rises is the first tie-in short story for Reign written by Lily Blake. It was released digitally on May 20, 2014 by the publisher Little, Brown Books for Young Readers. It is followed by The Prophecy.
Find out how the Darkness rose to power in this digital original short story based on the hit CW television show, Reign.
Long before Mary's reign, another power ruled over France. Born from blood and terror, it was called the Darkness. Now the Darkness has returned, and Bash is determined to stop it from spreading through the land before it can destroy the people he loves most.
TBA
External Links
Edit
Ad blocker interference detected!
Wikia is a free-to-use site that makes money from advertising. We have a modified experience for viewers using ad blockers

Wikia is not accessible if you've made further modifications. Remove the custom ad blocker rule(s) and the page will load as expected.