WELCOME TO THE REIGN WIKI !
Home to 707 articles, and 8,575 files since May 16, 2013.
---
The Reign Wiki is the first, most comprehensive and informative online encyclopaedia dedicated to Reign and the History.
---
Caution
this wiki contains
spoilers
from
Reign
.
CONTRIBUTE
This is a collaborative wiki meaning we need you to help us grow this wiki!
Anyone is more than welcome to help, once they've read our guides and regulations.

To start editing, please sign up to create a free personal account, or log in if you already have one.
---
---
If you're new to Wikia, please use the above links to get started. If you already have editing experience, and you have an article relating to Reign to contribute, use the box below to create it:
If you're looking to help with cleanup, you can start here:
---
---
If you have a question feel free to ask one of our
Admins
, they are here to help you with whatever you need.
CONTENT
Reign Series Content
Families
Noble and Commoner Houses
Image Galleries
Season Two Episode Galleries
EPISODES
NEXT EPISODE

LATEST EPISODE

00:43

Reign Clans Trailer The CW

"Clans" — MARY RETURNS TO SCOTLAND AND IS SHOCKED BY WHAT AWAITS HER — When Mary arrives in Scotland, she is stunned by the treacherous world it has become and is forced her to keep her royal identity a secret until she learns who she can trust. When Elizabeth jeopardizes her standing with an unbearable new suitor, Lola steps in to help, which causes the Queen to question Lola's ulterior motives. Meanwhile, Charles secretly plots to relinquish Catherine of her power.

00:43

Reign Safe Passage Trailer The CW

"Safe Passage" — MARY DECIDES TO LEAVE FRANCE — Mary learns from Lola that she has a chance to get to Scotland safely, but she must act quietly and quickly. When Catherine is framed for murder, Mary must decide if she should stay to protect her, which would jeopardize her safe passage to Scotland.
CURRENT POLL
Which new character do you prefer?
Last result: After 1298 votes, 61.09% said Louis Condé and 38.91% said Stéphane Narcisse.
SEE MORE
DISCLAIMER
The
Reign Wiki
is not affiliated with
The CW
or CBS Studios. All trademarks, copyrights and/or legal ownership of items are property of their respective owners. This wiki is a fun, informative guide to all
Reign
fans to use as they see fit.
NEXT ON REIGN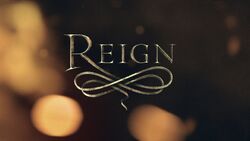 Clans will air in...
May 6, 2016 19:00:00 EST

FEATURED ARTICLE
The relationship between Queen Mary Stuart and King Francis II. The two had chemistry the moment they set eyes on one another and attraction between them was ignited. Mary certainly fell for Francis, but the marriage had more to do with politics than love. Although Mary was certainly falling head over her adorned heels for the young soon to be King, he was not so ready to settle down. Francis became attracted to Mary due to her fiery passion. These two not only have electric chemistry, but their conflict between love and duty is truly compelling. They are soulmates bound by their love for one another and by their crowns and kingdoms.
Ad blocker interference detected!
Wikia is a free-to-use site that makes money from advertising. We have a modified experience for viewers using ad blockers

Wikia is not accessible if you've made further modifications. Remove the custom ad blocker rule(s) and the page will load as expected.