Reign
IN my opinion i think that Reign is an amazing and beautiful Tv series with amazing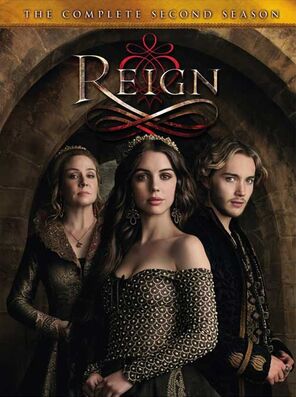 clothes , dresses , plot and characters. Despite the fact , that the information that the
Tv seriess include are not always TRUE , YOU have the chance
to learn a lot of things about the HISTORY OF EUROPE like ; 
MARY , QUEEN OF SCOTS , ELIZABETH THE FIRST OF ENGLAND
AND ABOUT HENRY VIII AND THE GOLDEN AGES. 
MARY , QUEEN OF SCOTS
MARY , QUEEN OF SCOTS ( 8 DECEMBER 1542 - 8 FEBRUARY 1587 ) WAS QUEEN OF SCOTLAND AND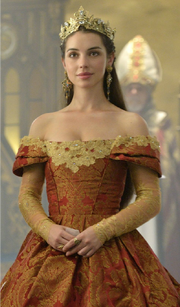 QUEEN OF FRANCE.
MARY WAS THE ONLY SURVIVING LEGITIMATE CHILD OF KING JAMES V OF SCOTLAND , BECAME QUEEN OF SCOTS WHEN SHE WAS ONLY 6 DAYS OLD !!!
SHE SPENT MOST OF HER CHILDHOOD IN FRANCE AND SHE WAS DUE TO MARRY THE DAUPHIN OF FRANCE , FRANCIS II.
Ad blocker interference detected!
Wikia is a free-to-use site that makes money from advertising. We have a modified experience for viewers using ad blockers

Wikia is not accessible if you've made further modifications. Remove the custom ad blocker rule(s) and the page will load as expected.