The submission period is now CLOSED. Thank you to everyone who participated! Click HERE to see the final winner!
Contest
Hey there Reign fans!
For this month's edition of Closet Confidential, we want you to give Mary Stuart the ultimate party outfit, one fit for a true queen. We are giving you the option to dress Mary in a traditional Elizabethan era party outfit OR a modern era party outfit (or both!).


A special shout out to the Reign admin, TheAuthenticDiaries, for helping us plan this month's contest!

We can't wait to see what you come up with!

How to Enter: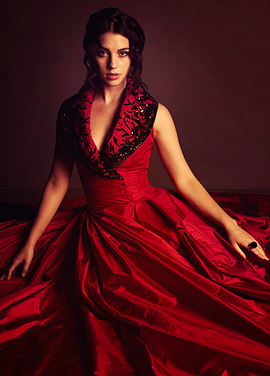 1. You must be a registered user logged in to Wikia. Create an account here!
Note: You MUST leave a logged in comment to win.
2. Design an Elizabethan OR modern era party look for Mary Stuart.
3. Choose FOUR or more of the following for your outfit.

Hair
Accessories
Jewelry
Top/Dress
Bottoms/Skirt
Shoes
Makeup/Nails
4. In the comments below, submit a list of links to the pieces of clothing you chose. You can also create a Pinterest or Polyvore board.
Check out my example Pinterest board here!
How to Win:
On April 21, the submission period closes. A group of Wikia judges will come together to choose the top entries. We will post the finalists on the Fashion Wikia on April 22 and leave the winner up to YOU and the community to vote. On April 29, we will announce the winner.
Share The Contest!
Ad blocker interference detected!
Wikia is a free-to-use site that makes money from advertising. We have a modified experience for viewers using ad blockers

Wikia is not accessible if you've made further modifications. Remove the custom ad blocker rule(s) and the page will load as expected.