Their real history:
Francis II, born 19th January 1544, King of France, was the oldest son of Henry II and Catherine de Médicis. Francis married Mary, Queen of Scots on 24th April 1558. After succeeding to the throne in 1559 Francis came under the influence of Mary's powerful Guise relatives who sought to destroy the French Protestants or Huguenots.
Mary was but a girl of 15 when she married Francis with whom she had been brought up. Francis, a year younger, adored Mary and she bore him a strong sisterly affection. He was a weak and sickly child, and it is unlikely that the marriage was ever consummated. Francis fell ill with an ear infection in November 1560 and was dead by 5th December, just over two and a half years after their union.
Quotes:
My point of view:
I believe that their love is real and true .and they will be togather.
I don't care about that prophecy. (that says Mary shouldn't be with Francis)
 Francis is like Stefan (They both are hero of the Story)
However Mary is way better than Elena (Elena is slutt)
Bash has alot in commen with Damon (They both are intersted in a girl that  does not belong to them)
If you think the other wise DO NOT READ THIS.
Frary & Stelena forever.
comment if you liked this please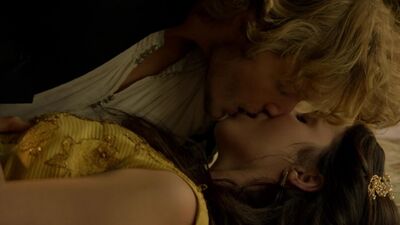 Ad blocker interference detected!
Wikia is a free-to-use site that makes money from advertising. We have a modified experience for viewers using ad blockers

Wikia is not accessible if you've made further modifications. Remove the custom ad blocker rule(s) and the page will load as expected.